give you child the gift of martial arts!
Confidence , respect, discipline
parents we support you at home! At Ignite ata martial arts we reinforce the values you teach at home.
try a free class today
Enter your information and redeem your free class today
ATA Karate for Kids is designed for grade school children ages 7-12 years old.
The Karate for Kids program is designed for school age children to help them develop essential life skills such as: confidence, discipline, respect, and communication. We believe that when these life skills are taught at a young age children are more likely to use these skills in their adult lives. 
Karate for Kids is designed to be fun and challenging for each student
Although martial arts is an individual sport, Karate for Kids allows for students to excel in a team environment while working on a students individual needs. 
Students start martial arts with different challenges. Karate for kids allows students to work on their individual challenges while making new friends and memories that last a lifetime.
While many believe martial arts is just kicking and punching, our karate for kids program allows for students to develop a strong work ethic and developing a strong positive mental attitude.
We aspire to create leaders in life. Students love to see their success by moving up in belt ranks. But here at Ignite ATA Martial Arts we encourage students to step out of their comfort zone and excel at school, home, and in competitions!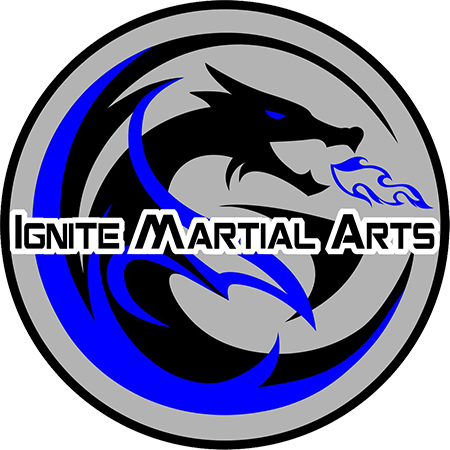 Try your free class today!
We are so excited to meet you and assist you in beginning your martial arts journey.