Amazing martial arts classes in Ventura that build confidence & change lives!
3000 Bunsen Avenue, Suite G, Ventura, CA 93003
RECEIVE PRICING & CLASS SCHEDULE
Enter your information and take advantage of our exclusive web-offer
Martial Arts Classes In Ventura
We are Kerry Regano and Stephen Jiroch and we are the owners of Ignite ATA Martial Arts. When we began our martial arts journeys, the positive impact it had on our lives was remarkable. It was always our dream to someday own our own school and when we opened Ignite ATA Martial Arts in 2006, we made a commitment to our community in Ventura to create an enjoyable environment for students to improve their fitness, while building confidence they can carry into their everyday lives. It is our privilege and honor to take the the knowledge we have received in our own martial arts training and pass it on to the students at our school.
MARTIAL ARTS IS NOT JUST KICKS AND PUNCHES!
We teach all of our members to focus on and be present in the moment. In this age of distractions and sensory overload, this is a skill which returns immediate results in all aspects of one's life. Here are some interesting facts about Ignite ATA Martial Arts:
Our members are from all walks of life – we have students, attorneys, doctors, engineers, military and law enforcement all training in a fun, team-oriented family environment.
We have kids that have been training for years that leave to top colleges and universities in the country, thanks in part to the discipline and focus on hard work they learned through martial arts. This is something we take a great amount of pride in.
There are always new generations of individuals and families coming in to pursue the ongoing legacy. It is a tradition in martial arts to pass down the knowledge one receives in their training and many students become instructors, often ending up owning their own schools.
It is our goal to inspire strength, discipline, confidence and focus in our students, to help them discover their inner leader. We believe every child has the potential to be a leader, they just need someone to believe in them. I understand the challenges of raising a confident and focused child in an age where there are more distractions than ever.
And while the kids have their fun, our adult program is second to none. From traditional martial arts to more modern self-defense styles, there is something for everyone at Ignite ATA Martial Arts. If you are looking to burn major calories, learn self-defense moves and get in the best shape of your life, you must come and check out our adult program.
Imagine yourself as a stronger, more confident individual in the best shape of your life. We want to personally invite you to take advantage of our introductory trial offer, and turn that vision into a reality.
It would be a privilege to meet you and your child to have them step into the wonderful world of martial arts.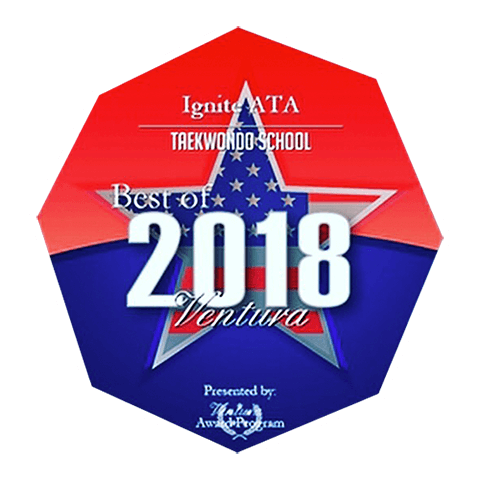 Kerry Regano
5th Degree Black Belt
Founder
Stephen Jiroch
5th Degree Black Belt
Chief Instructor & Operator Ventura
Jonah Magness
5th Degree Black Belt
Co-owner & Program Director
Jennifer Thornberry
4th Degree Black Belt
Certified Instructor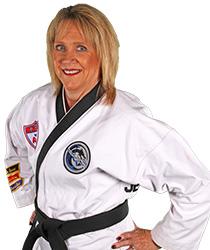 Keanu Hernandez
4th Degree Black Belt
Certified Instructor
Devin Ruiz
4th Degree Black Belt
Chief Instructor Camarillo
RECEIVE PRICING & CLASS SCHEDULE
Enter your information and take advantage of our exclusive web-offer
This isn't just a studio, it's a family! You are immediately welcomed into the home that is Ignite Martial Arts. The studio, instructors, and this program has transformed my family. I cannot say enough good things!
Kylene Kendall
Ventura
If your looking for a family oriented Martial Arts and empowers good character and self discipline, Ignite Martial Arts is the BEST! They have well trained instructors for all ages. My son started training at the age of 5 and still loves it to this day at the age of 15. His Taekwondo training has helped him in school and has helped him become a good leader in the community.
Missey Hernandez
Ventura
We have been at this studio for 5 years. They have the BEST staff and the instructors really care about their students! We have found this place to be our second home. Teaches kids and adults about respect ,self control, confidence and life skills. I would definitely recommend ignite martial arts!
Kristine Gallegos
Ventura
We started my son here last year as an attempt at an energy outlet. He loved it so much that his sister wanted to join. They loved it so much that I joined along with my husband. There is a real family atmosphere. The instructors are a positive, energetic bunch who really care about the students. I'm so glad our family has this activity together. Thank you Ignite ATA!!
Amanda Pabustan
Ventura
The most positive instructors teach more than taekwando. Great values and morals are traits seen in every teacher and leader. These are the youth I want my daughter socializing with. We live closer to a few other taekwando studios but the drive to ignite ATA Martial arts is worth it.
Ed Martinez
Ventura
My girls absolutely love the entire staff at ATA. I've watched them gain an unbelievable amount of confidence over these past few months. 
Equally important I've seen their attention spans hold longer, their response times speed up, and their ability to communicate respectively increase.
If you are a parent of little ones make sure you give ATA a shot and as long as the kids enjoy it and you feel confident in the instruction..sign them up.
Jason V
Ventura
Ignite ATA Martial Arts Programs