Kids Martial Arts Classes:

The best decision you will make for your child!
Enroll your child in martial arts classes and discover the amazing benefits they will experience in all aspects of their lives!
GETTING STARTED IS EASY! FREE WEB SPECIAL
Enter your information and take advantage of our exclusive web-offer
PARENTS IN Ventura ARE ASTONISHED BY THE POSITIVE IMPACT MARTIAL ARTS CLASSES ARE HAVING ON THEIR CHILD!

You might naturally associate martial arts with hollywood stunts and kicks and punches, but the self-defense aspect of martial arts is just part of it. Children that learn martial arts develop the confidence to know that if they are ever bullied, they have the skills they need to defend themselves. However, the real skill we teach is diffusing situations with words before they ever escalate to a physical level.
We teach children to focus. In this age of distractions and sensory overload, this is a skill that will provide immediate results in their academic work.
Martial arts help teach self-discipline and socialization skills. In fact, many parents whose children have attention-deficit/hyperactivity disorder (ADHD) report great success with these programs because self-control and concentration are commonly underdeveloped skills in ADHD kids.
And did we mention … martial arts are FUN!
Consider these benefits of martial arts when enrolling your child:
Fosters self-discipline
Boosts socialization skills
Encourages physical activity
Teaches kids to set and achieve goals
Increases self-esteem
Instills a sense of respect
Encourages non-violent conflict resolution
Improves listening skills
Develops teamwork skills
Improvement in other areas of life
What does "improvement in other areas of life" mean? It can mean getting better grades in school, knowing how to use anti-bullying programs to prevent violence amongst peers, or simply the appreciation that comes from learning and mastering a difficult skill through practice.
Perhaps most importantly, students learn that physical activity is a healthy way to have fun. With health problems such as diabetes and obesity affecting more and more young people, parents should take steps to help their children avoid these issues. Children's martial arts gives kids a fun way to exercise, learn essential life lessons and develop a sense of self-reliance.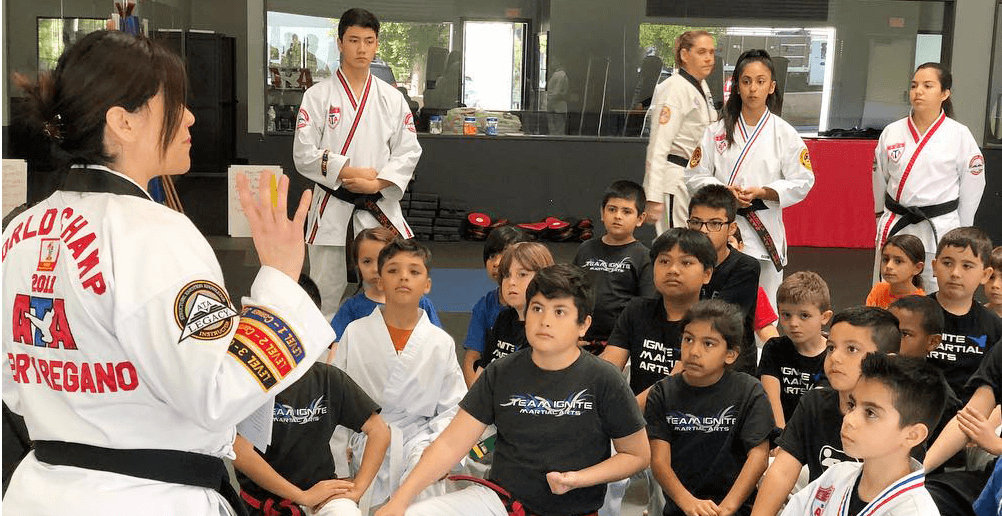 At Ignite ATA Martial Arts, we help develop the same values you teach at home!
Our martial arts classes develop respect. Your children will learn not only to respect others, but to respect themselves as well. Self-confidence is key in carrying respect into the home, school, and other social situations.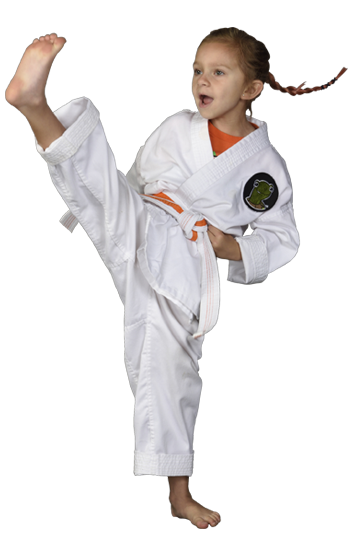 The best martial arts program for kids, ever.
Allows children to feel engaged with our martial arts program by providing strong visual cues to help them align with their achievements and goals.
Uses the cartoon tiger characters to provide a relational point students can identify, each character symbolizing a value that is a foundation of the martial arts.
ATA Tigers is an exclusive new platform for martial arts that kids truly love. Take the first step to giving this extraordinary gift to your child today!
Teamwork
Focus
Social Skills
Increased Self-Esteem
Listening Skills
ATA Karate for Kids is a specialized program created exclusively for children ages 7 through 12. The foundation of the martial arts ATA curriculum is the ongoing ATA review and development of life skills such as:
Positive mental attitude
High goal-setting
Perseverance
Self-control
Confidence
Respect
Dedication
Courtesy
Friendship
Self-Esteem
You can start your martial arts journey today!
Try a class for free
*Offer only redeemable on website
This is the easiest way you can try our martial arts classes! Take advantage of one our web specials – it's as simple as entering your email and contact information. You will receive your trial voucher via email. We can't wait to meet you!