Ready to become the best version of you?
Relieve stress and get fit while learning to protect yourself!
Try a free class today!
Enter your information and redeem your FREE Trial Class
The Ultimate Martial arts experience in Ventura & Camarillo
Here at Ignite ATA Martial Arts we believe that everyone can benefit from martial arts. With the stress of everyday life teens and adults often forget to give themselves the time they need to focus on themselves. Our specialized martial arts program does just that. When training on the mat students forget about the stress of the outside world, training is the perfect mental break from rigorous work and homework schedules. There is a program for everyone here at Ignite ATA Martial Arts. Our teens and adult students choose between traditional taekwondo classes and our combat fitness programs.
it is never to late to begin martial arts!
Students feel like family at Ignite ATA Martial Arts. Although martial arts is an individual sport, we believe that are students excel because of the talent of their team! At Ignite ATA Martial Arts everyone helps one another. Advanced students help build up beginner students so everyone is the best they can be!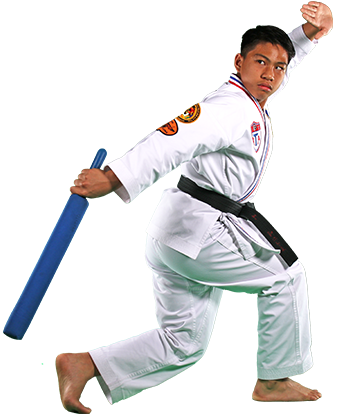 Teen and Adult Martial Arts
Martial Arts helps Teens and Adults relieve stress and push themselves to be the best version of themselves. 
With the daily demands of teens and adults raising, martial arts serves as a great outlet to reduce stress and get fit. Martial arts is not only a sport, but helps build important life skills that our students use in their everyday lives. Our school is a place in which adults and teens of all different professions come together and train as a team. Our students push each other to be work through difficult workouts and work hard to learn martial arts skills. This team environment harvests friendships that last a lifetime while developing the mind and body of all our students.
Fitness

Focus

Stress Relief
Learn practical self-defense tactics

Cardio and Strength workouts

Develops a strong mind and body

Whether you are getting back in shape or learning to workout this class is engaging, challenging, and fun!

Make New Friends!

Designed for ALL fitness levels!
6 Week Course
Reality Based Self Defense
Improved cardio and strength
Fun & Fast Paced Workout
Stress Relief
See What martial arts can do for you
We are so excited to meet you! Our program is second to none. Give us the chance to help you reach your goals.