READY TO GET INTO THE BEST PHYSICAL & MENTAL SHAPE OF YOUR LIFE?

From traditional martial arts to more contemporary MMA styles, our dojo is the ultimate training ground for people of all fitness and skill levels.
GETTING STARTED IS EASY! FREE WEB SPECIAL
Enter your information and take advantage of our exclusive web-offer
FROM TRADITIONAL TO MODERN:THE ULTIMATE TRAINING FACILITY IN Ventura
With the event of mixed martial arts (MMA) becoming mainstream in the media, more and more people are looking to martial arts and self-defense classes as an alternative to the usual gym and fitness routine. At Ignite ATA Martial Arts, we have been training in and teaching martial arts long before the media hype. We proudly bring forth this tradition to new generations of martial artists by offering a variety of classes to our students.
WE OFFER CLASSES FOR MEMBERS OF ALL AGES, SKILL & FITNESS LEVELS, IN A NON-INTIMIDATING, FAMILY-ORIENTED, TEAM ENVIRONMENT.
We all train together like a team. The more experienced members spar and help the newest members. Although we take our training seriously, we make sure that you have a ton of fun while you get in the best shape of your life.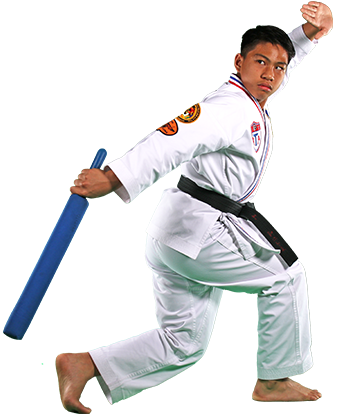 Teen and Adult Martial Arts
Martial arts is a great fitness solution for busy teens and adults looking to get shape and relieve stress.
Learning to defend yourself is just one of the great benefits of martial arts training. Aside from the great bonding experience that comes with training in a team environment, the mental benefits are a great solution to the daily pressures that jobs, school, peer pressure & family life often cause. Whether you're interested in physical fitness, self-defense, or even just an athletic social outlet, our school is a safe and positive environment. We provide a fun, activity-driven atmosphere where those with common interests can join together in physically rewarding and mentally challenging activities.
Get in shape and stay healthy
Free trial program
We guarantee that you will leave every class sweating and smiling!
Learn reality based self defense techniques in a fun and engaging atmosphere
A complete workout experience, strengthening and toning while building endurance and functional fitness
Exercise that focuses on your physical, mental and emotional health
Stay engaged in your exercise, develop a nutrition and weight loss plan
Designed for ALL fitness levels!
6 Week Course
Reality Based Self Defense
Improved cardiovascular health
Fun & Fast Paced Workout
Meet great people!
Exclusive Web Offer! Absolutely no commitment
This is the easiest way you can try our martial arts classes! Take advantage of one our web specials – it's as simple as entering your email and contact information. You will receive your trial voucher via email. We can't wait to meet you!