Try a class for free
*Offer only redeemable on website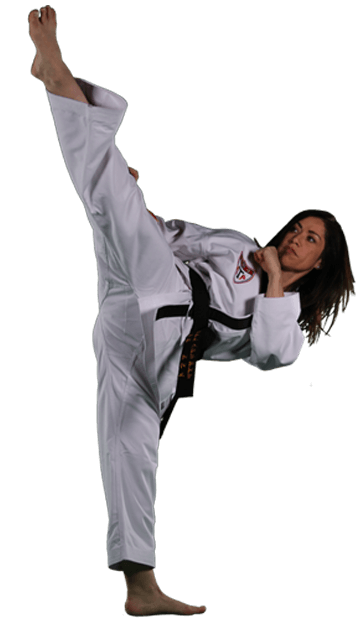 Here at Ignite ATA Martial Arts we strive to create confident martial artists whom become leaders both in and out of the studio!
Hello, my name is Kerry Regano. I am the owner and founder of Ignite ATA Martial Arts. Taekwondo has influenced my life profoundly in many ways and it was always a dream to own my own school. That dream became a reality in 2006, when we opened Ignite ATA Martial Arts. Since then we have been committed to prevent bullying, build leaders, and promote healthy habits in our community in Ventura County.
Here at Ignite ATA Martial Arts we strive to build strong, confident, leaders one black belt at a time. Through our carefully orchestrated program we help students build the skills they need to be successful inside and outside of the studio. We teach traditional marital arts with a modern flair to make sure that all our students can defend themselves both physically and mentally. Looking for a martial arts studio that can get you in the best shape of your life while building life skills such as disciple, confidence, respect, and communication. Give us a call and check out the difference our program will make for you.
Call today and watch as your family becomes healthier, stronger, and develops both mind and body. Call today to schedule your FREE introductory class and start your journey on becoming the best you.
RECEIVE PRICING & CLASS SCHEDULE
Enter your information and take advantage of our exclusive web-offer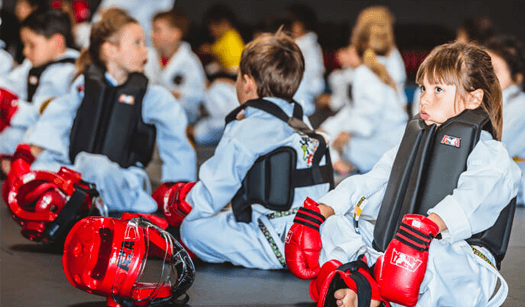 ATA Tigers is an exclusive new platform for martial arts that kids truly love.Cartoon Tiger characters provide a relational point students can identify, each character symbolizing a value that is a foundation of the Martial Arts. Take the first step to giving this extraordinary gift to your child today!
Teen & Adult Martial Arts Classes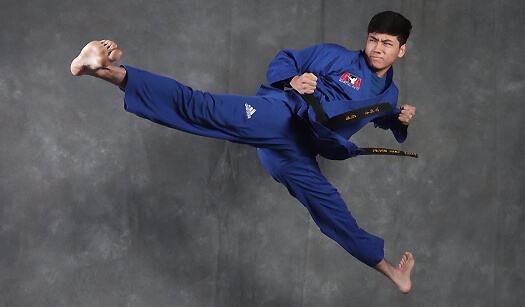 From Teens to Adults, it is never too late to begin your martial arts journey,;Our Teen & Adult Martial Arts classes are a great way to release stress from work or school, and we welcome beginners as well as expert martial artists.
This isn't just a studio, it's a family! You are immediately welcomed into the home that is Ignite Martial Arts. The studio, instructors, and this program has transformed my family. I cannot say enough good things!
Kylene Kendall
Ventura
If your looking for a family oriented Martial Arts and empowers good character and self discipline, Ignite Martial Arts is the BEST! They have well trained instructors for all ages. My son started training at the age of 5 and still loves it to this day at the age of 15. His Taekwondo training has helped him in school and has helped him become a good leader in the community.
Missey Hernandez
Ventura
We have been at this studio for 5 years. They have the BEST staff and the instructors really care about their students! We have found this place to be our second home. Teaches kids and adults about respect ,self control, confidence and life skills. I would definitely recommend ignite martial arts!
Kristine Gallegos
Ventura
We started my son here last year as an attempt at an energy outlet. He loved it so much that his sister wanted to join. They loved it so much that I joined along with my husband. There is a real family atmosphere. The instructors are a positive, energetic bunch who really care about the students. I'm so glad our family has this activity together. Thank you Ignite ATA!!
Amanda Pabustan
Ventura
The most positive instructors teach more than taekwando. Great values and morals are traits seen in every teacher and leader. These are the youth I want my daughter socializing with. We live closer to a few other taekwando studios but the drive to ignite ATA Martial arts is worth it.
Ed Martinez
Ventura
My girls absolutely love the entire staff at ATA. I've watched them gain an unbelievable amount of confidence over these past few months. 
Equally important I've seen their attention spans hold longer, their response times speed up, and their ability to communicate respectively increase.
If you are a parent of little ones make sure you give ATA a shot and as long as the kids enjoy it and you feel confident in the instruction..sign them up.
Jason V
Ventura